Danscentre - Dance On... Baby!
£

15.00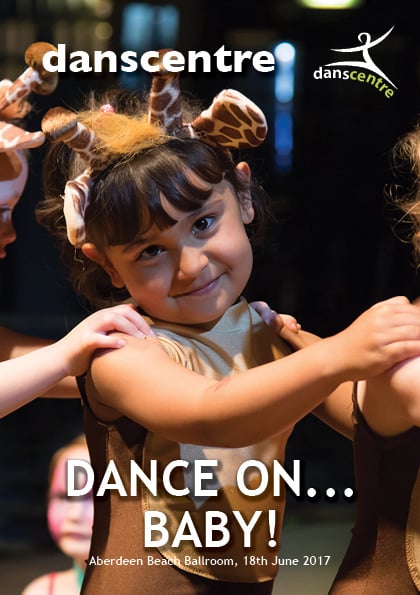 Danscentre Pre-School Show recorded at the Beach Ballroom on Sunday 18th June 2017.
This DVD is now complete and orders are being posted out from 29th August.
Recorded on four cameras, this DVD Video features both the 12.30pm and 4.30pm Sunday performances including the senior pupils dances so you can get a taste of what your child could achieve in the future. The DVD includes a menu to make finding your favourite dance easy.
Many photos are also available as a complete set of over 700 sorted by dance and performance on a PhotoDisc CD-ROM available to order with your DVD Video at a special price of £28 - saving £2. Ideal if you want to make your own photo book or order lots of prints. For convenience - the PhotoDisc contains photos of both performances as does the DVD Video - so there is only one version to order.
To preview the PhotoDisc please go to our new Photo ordering website where you can also buy individual photo downloads or prints and phone covers.
This DVD is now in stock.