Snow White and the Not So Little Dwarves - 2 Disc DVD
£

18.00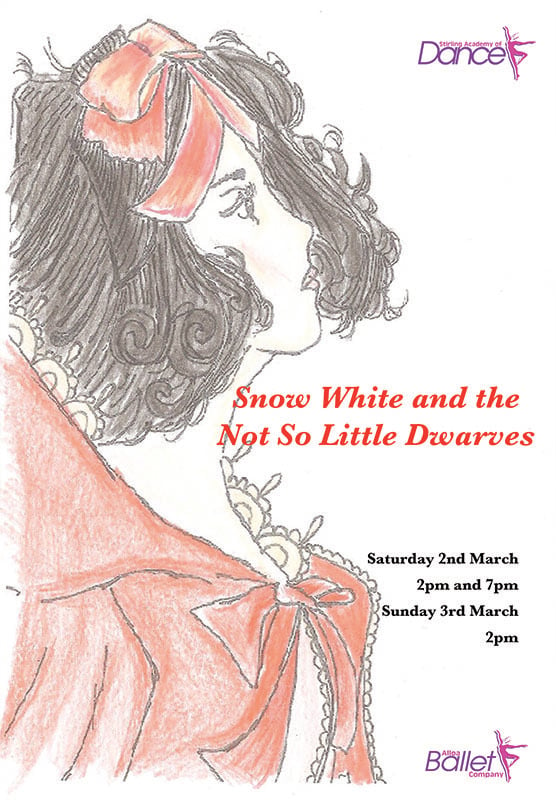 Alloa Ballet Company and Stirling Academy of Dance present "Snow White and the Not So Little Dwarves" at the MacRobert Theatre, Stirling.
This 2-disc DVD was recorded across the Saturday Matinee, Saturday Evening and Sunday Matinee performances to capture all the performers involved. Disc 1 features mostly the Saturday evening Act 1 with separate chapter points for all dances but will also include dances that were performed only at the matinee or Sunday shows. Disc 2 will feature Act 2 from the Saturday evening performance.
Also available here is a Photo Disc on CD-ROM with 540 photos mostly taken at the dress rehearsal on Friday 1st March. There are also some Act 2 photos taken on the Sunday Matinee. This disc will allow the holder to print their own photos for personal use from their computer or at Asda/Boots etc.
The photos are also available to view and purchase individually at PhotoBox
The Double DVD is £18 plus postage and the PhotoCD disc is £15. Order together for a special price of £30 plus postage.
Orders will be posted out from Monday 8th April.